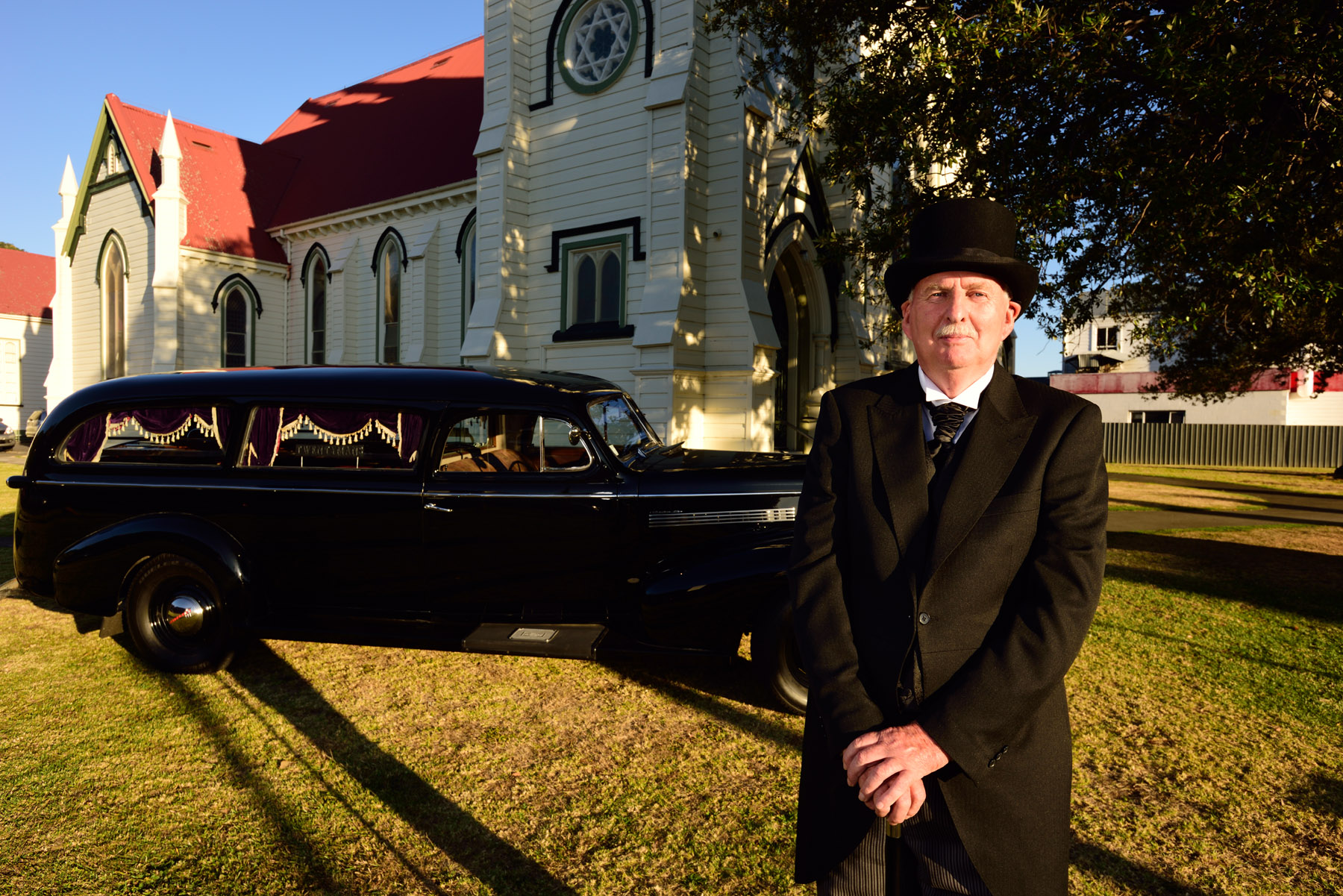 15 Oct

Twentymans Funeral Services – Thames
Twentymans Funeral Services

Twentymans is the oldest surviving funeral home in New Zealand, of which owner and Managing Director Adrian Catran is extremely proud.
Twentymans Funeral Services was established by William Twentyman in 1867 during the hectic gold rush days on the Coromandel, trading as W. Twentyman – Builder & Undertaker.
Adrian has his own long association with Grahamstown in Thames on the Coromandel Peninsula. A descendant of tin miners from Cornwall, his ancestors are among the six Catran brothers who arrived from the small town of Ludvgan in Cornwall, England, to seek gold in the newly established township on 'the Thames'.
Adrian and wife Julie operate the Twentymans funeral home from an original Victorian era shop at 709 Pollen Street in the Grahamstown end of Thames, situated just a few streets from where the Catran brothers lived 150 years ago.
Here, families receive the warmest of welcome from professional staff that includes three registered Funeral Directors, three qualified embalmers and perhaps most popular of all – Adrian's pets that make everyone feel so at ease.
Twentymans has grown to become a thoroughly modern funeral home with numerous Twentymans vehicles, an award-winning eco-chapel with seating for 200 and provision for another 60-80 outside, and in 2019 – a brand new function centre with ample parking.
From its audio and video booth in the Twentymans chapel, friends and family worldwide can view the funeral service taking place.
Twentymans won the best Business Award in 1999 as well as 2018 in the Professional Services category, for its innovation, professional standards and care.
With chapels in Whitianga, Paeroa and Whangamata, Twentymans Funeral Directors serve the Waikato, providing the best care for families, and employing local contractors as much as possible.
"We will stand by our customers and our commitment to keeping local businesses employed with our service," says Adrian.
The historic Twentymans business stayed in the Twentyman family until the early 1990s, and Adrian Catran kept the Twentymans' name when he bought it in 1993.
The next goal for Adrian is to establish a cremator to service families who currently must travel distances of several hours to the nearest cremator in either Hamilton or Auckland.
Twentymans' heritage and significant ties with the Coromandel's communities are what owner Adrian Catran considers to be a major strength, but it is a business that embraces modern innovation and attention to detail as he and his staff strive for funerals that capture a person's life in just one day.
Physical Address:
709 Pollen Street Thames