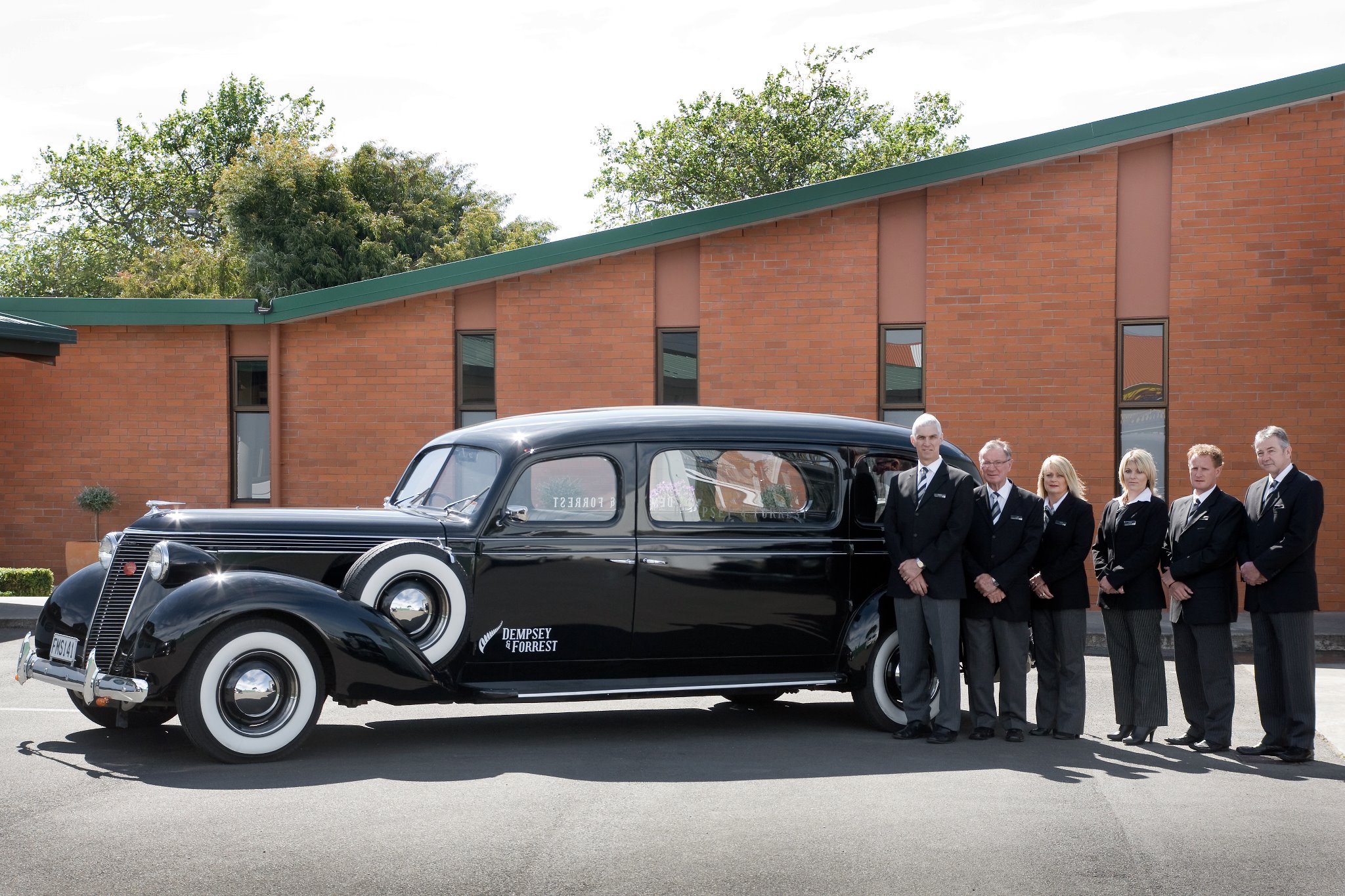 15 Oct

Dempsey and Forrest – Wanganui

Dempsey & Forrest Funeral Directors have assisted families in Wanganui at their time of bereavement since 1930. The Company is 100% locally owned and operated by Jim and James Forrest.
Our commitment is to ensure we provide our families with a very compassionate, high quality professional and personalised service to meet your individual requirements and needs.
Our experienced and qualified funeral professionals, Jim Forrest, James Forrest, Paul Watkins, Julie Kenny, Fleur McNabb and Marty Hewson are able to guide you through the many facets of a funeral to assist you in making personalised and memorable funeral arrangements to reflect the personality of your loved one.
Our catering manager Cheryl Hogg has many years catering experience and has been part of the Dempsey & Forrest team since 1993.
Dempsey & Forrest Funeral Directors – a continuing family tradition caring for Wanganui families. Our caring and dedicated team are available 24 hours a day, seven days a week.
Physical Address:
208 Guyton Street, Whanganui 4500
Postal Address:
208 Guyton Street, Whanganui 4500