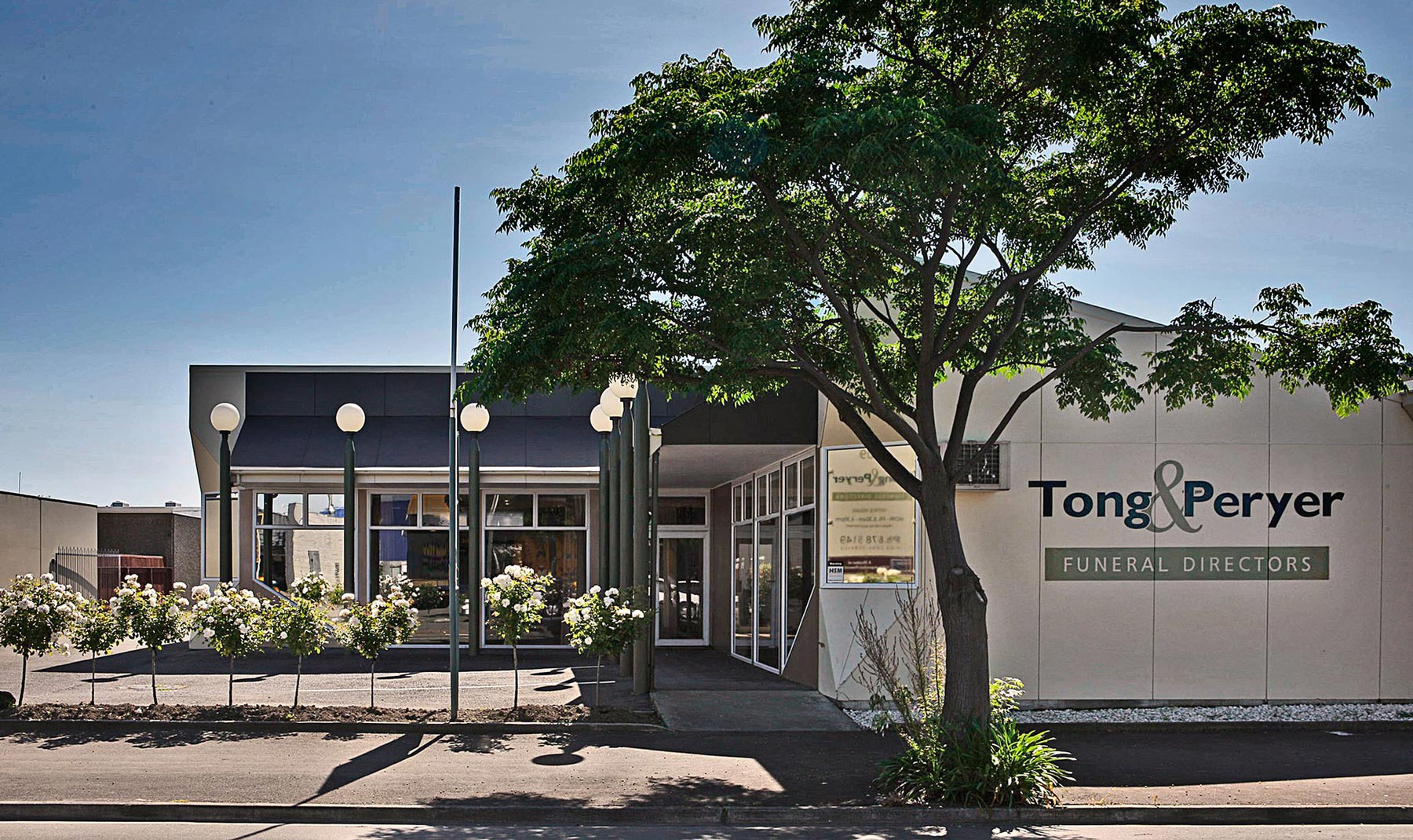 05 Mar

Tong & Peryer – Hastings
Tong & Peryer Funeral Directors


The origins of Tong & Peryer Funeral Directors, date back to 1879. We pride ourselves on the professional caring service given to the people of Hawke's Bay, 24 hours a day, 7 days a week.
We believe that the service we provide to families and the funeral service itself should not only be a reflection of what an individual or a family wants, but be an experience that will help them move through a difficult period in their life and be able to look back satisfied that together we have been able to provide a fitting farewell.
The new premises at Queen Street are now able to offer Private Family Lounges and Visitation Rooms to allow family and friends the opportunity to visit and pay the last respects in peaceful surroundings.
Crestwood Chapel
Crestwood was established over ten years ago and is the only funeral company venue in Hawke's Bay which can comfortably seat over 200 people, while still not appearing too large for smaller services.
Situated in Heretaunga St, East, the premises are fully air-conditioned and have off street parking for up to 20 family cars at the rear.
Catering can be arranged through any caterer or families can choose to attend to catering themselves. A high quality sound system ensures that favourite music can be played before, during and after a service.
Physical Address:
509 Queen Street West, St Leonards, Hastings 4156
Postal Address:
PO Box 967, St Leonards, Hastings 4156