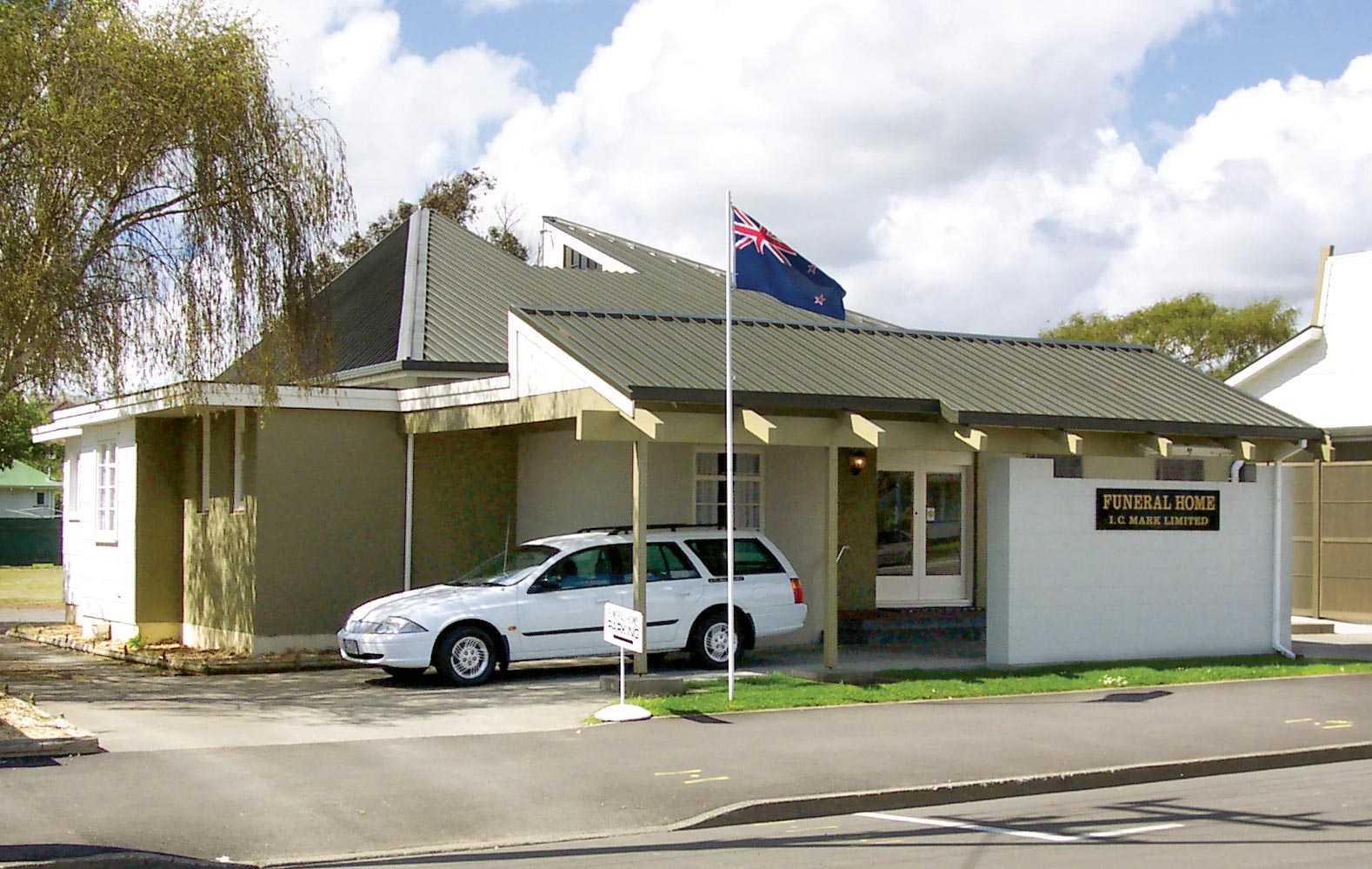 15 Oct

I.C. Mark Ltd – Levin
I.C. Mark Ltd Funerals Directors & Stone Masons


I.C. Mark Ltd can cater for almost any request for a funeral service with our Funeral Home in Levin. We also conduct funeral services in Otaki, Foxton, Shannon and the greater Horowhenua area, and also further afield.
We have had many years experience of caring for people and with gentle compassion, we will guide you through the formalities and provide experienced guidance.
Ian and Patricia Mark began I.C. Mark ltd in 1973. Denis (Ian's son) and his wife Kathryn purchased the business from Ian in 2006 and continued the family tradition. Denis had worked in the family business since 1990 and the family trend continues with their son Chris being two years into a stonemasons' apprenticeship and working fulltime in the business.
We at I.C. Mark Ltd. are professional people who have a wide knowledge of religious and ethnic customs, legal and local body requirements, so you can entrust us with all funeral arrangements.
Every service is planned by professional people, who have families of their own and conducted according to the requirements of the people we serve.
Physical Address:
545 – 547 Queen Street Levin
Postal Address:
545 – 547 Queen Street Levin